Congratulations to the Pathfinders for winning the Champion's award at the recent First Lego League competition. The Champion's award recognizes a team that embodies the FIRST LEGO League experience, by fully embracing our Core Values while achieving excellence and innovation in both the Robot Game and Project. The team is a member of Fox Valley & Batavia Robotics, the largest independent robotics team in the US. For more information on the teams remarkable research, technical thinking and robot missions, check out their website: https://pathfindersfvr.wordpress.com/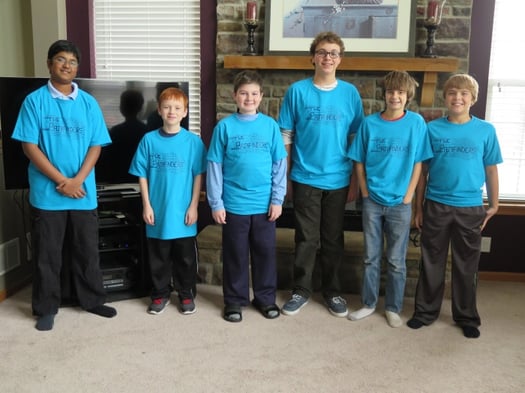 Best wishes to Ram, Matt, Shea, Brady, Kyle and John in their next competition!
Special thanks to the coaches, including NVISIA's own Michael Vogt.
NVISIA is proud to support Fox Valley & Batavia Robotics as a corporate sponsor.
For more information on Fox Valley & Batavia Robotics: http://www.foxvalleyrobotics.com/