Software Development + Engineering
Your Smarter Solution to Software Development and Engineering
Drive speed, scale and sustainability with an nvisia partnership
Solving tough business challenges through software is where we excel
In a world of constant disruption, you need a partner that will help you stay ahead. Leave your competitors in the dust.
Competitive demands, ever-shifting consumer preferences, innovation pressures, and tech advancements – your software must be built to scale. You need a partner who brings full-stack experience and years of experience working on complex software solutions.
As a leader in software development and engineering, our value is in experience and enablement — building the most cutting-edge technology for you and your users, all while enabling your team to carry the project on successfully, long after our timeline has surpassed.
"When speed to market is a differentiator, I need to rely on a development partner that has the necessary tech expertise and agility to roll up their sleeves and provide instant velocity to my teams. nvisia has been that partner to us."
Together, we will take your vision to scale. Optimize your business performance with:
Software Development, including Products and Mobile Apps
In today's fast-paced competitive landscape, you need specialized partners with full-stack experience to bring your vision to reality. We are set on delivering highly custom and cloud native solutions that drives business value. We have strategic partnerships with AWS, Azure and Google, among others.
Tech Stack Audit and Roadmap
There are new apps and software updates launching every day. Understanding how your enterprise tech stack can be optimized is critical to saving time and resources. Our tech stack audit starts with input from all stakeholders and understanding the business processes and goals. Our end result is an actionable roadmap that will drive cost and operational efficiencies.
Agile Transformation
Improve speed, transparent communication, alignment to your enterprise with agile transformation. Our teams are experts in agile transformation and can bring critical improvements to your IT infrastructure.
Enterprise Architecture Assessment and Strategy
Improve your ability to deliver solutions effectively in a dynamic, constantly changing environment. Our enterprise architecture services, from mentoring to developing a roadmap to implementation, can accelerate your speed-to-market and scalability while reducing cost and complexity.
Application Migration and Modernization
Having outdated or unsupported systems brings considerable risk to your business. We work with you to assess your current infrastructure and help you modernize your applications, legacy or otherwise.
Cloud Migration and Integration
We are experienced in helping you migrate and modernize your business to any cloud, effectively improving user experience and reducing IT operational costs.
Application Tooling, Optimization, and Performance Diagnostics
We can help you quickly identify, isolate and resolve your development and production application issues, bringing critical stability to your platforms.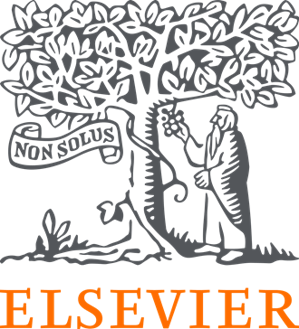 Elsevier - Delivering a world-class educational resource
Featured Work
Leading publisher of health science books and journals, Elsevier partnered with nvisia to design, build and deliver a digital-first, mobile-responsive, adaptive teaching and learning solution, built specifically for Nursing and Allied Health Education. The solution involved 20 different teams throughout the organization to collaborate to deliver a world-class educational resource.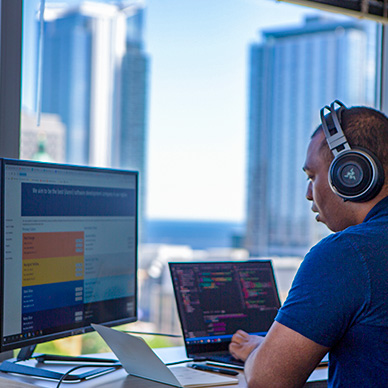 Why choose nvisia?
The value we bring to your team
Aligning Business Goals + Product Vision: each company has its own unique goals, challenges, tech stack, and processes, and at nvisia, we will ensure your software is developed in a way that is specific to how your company functions
Overall Cost / Headache Savings: by investing in a long-term partnership with us, we will do the job right - the first time - to prevent costly workarounds or rewrites.
Collaboration + Enablement: the biggest advantage to working with nvisia is our collaborative process. We work along side your team during each stage of the process and enable them to take over long-term.
Elite Partnerships
We partner with the best, because our clients deserve the best partners.