Creative + UX
Create Unforgettable User Experiences
Our award-winning Creative + UX team takes a user-centric approach to all design considerations, from UX research and usability audits, to interactive prototypes and user testing.
UI/UX Design Consulting
Success starts with your user experience
Our UX consulting team has 25 years combined experience with UX/UI design and has won over 100 awards. With an industry leading team, we have the ideal process for UX/UI that enables us to create products and applications that provide a seamless experience for your users. We work collaboratively with your team to understand your core business and user needs. Focusing on UX/UI helps your business by:
Identifying your user's pain points to improve the user interface
Improving conversion and drop off rate by providing a seamless workflow
Reducing your support and rework costs
Recent Work
Download our 2022 UX Lookbook to learn more about some of our recent projects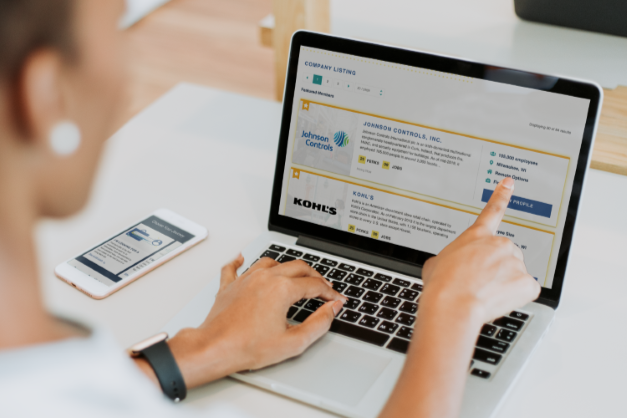 Choose MKE Tech
Our team created a website with product features that highlights Milwaukee's tech scene to job seekers. This project required branding, UX research and design, content creation, front-end development, and integration with external services for member management.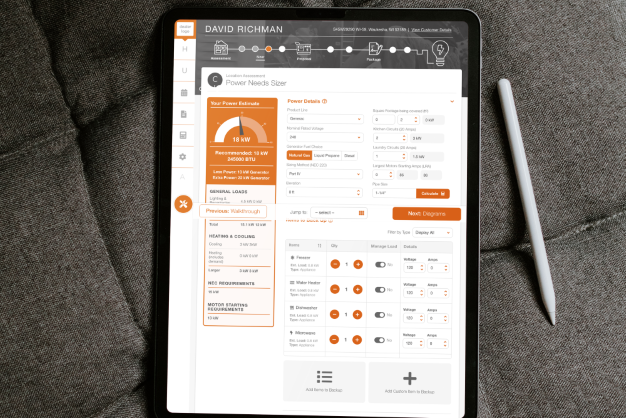 Generac PowerPlay
Generac wanted initial creative concepts to "sell" a modernized application to internal stakeholders. We have continued to partner with Generac on developing and updating a full suite of applications to move towards a cohesive end-to-end experience all focused on the end-user: Generac's network of Dealer partners.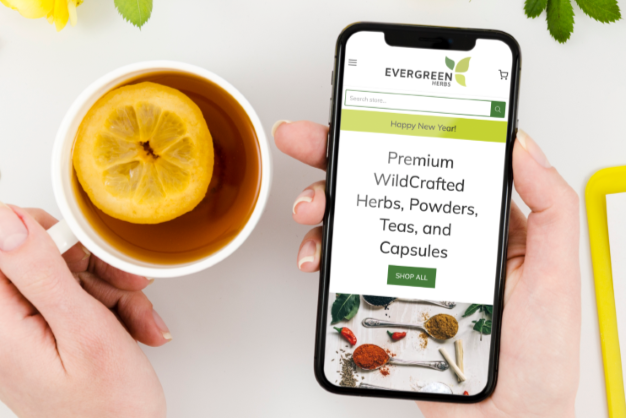 Evergreen Herbs
We completed an overhaul of Evergreen Herbs' e-commerce website, complete with an updated logo, content strategy, a full SEO (search engine optimization) audit including competitor research and keyword compilation, and advertising strategy.
"We were looking for a UX partner for our software business to help us tailor the needs to our user base and to prepare it properly for the launch of the MVP. The nvisia UX & Creative team became just that, assisting us with everything from evaluating our product — from the perspective of our users — to conducting user focus sessions and re-addressing the entire workflow to accommodate how users typically interact with products today. It really helped us position our product for success before the launch."
We provide a full suite of
Creative & User Experience

solutions

Using best practices and proven techniques, with an understanding of the latest technologies, our Creative + UX team creates solutions that impress even the toughest of critics.
User Experience Consulting
Part of our core values is to enable our clients. With our UX consulting services, we enable your business with our knowledge of UX best practices and provide you with our best recommendations for areas of improvement with your product or service.
Customer Journey Mapping
Creating a visual of the journey your customer will take along with pain points they have with the existing product and how we plan to resolve them by implementing the new user journey is a key component of delivering a successful product.
Wireframing + Interactive Prototyping
We outline the content hierarchy and build out the skeleton of the screens in order for your team to see where components will fall. We also create high-fidelity prototypes to convey the product concepts that allow users to click through screens, test functionality, and get a feel for the workflow - even before it is developed!
Mobile-First, Responsive Design
Responsive design is baked into our process. We start with the smallest screen size first to identify the most essential features to display on the screen and cater the user experience to be intuitive for all devices.
UI Design + Development
As part of our creative services, we provide you with high-fidelity user interface designs and can fully develop these designs as well. Our creative team can also provide a full CSS export to make development run as smooth as possible.
Website, Product & Mobile App UI
Our award-winning team has experience with all facets of the digital space, from external customer-facing marketing websites, to administrative dashboards for internal users, and even designing mobile applications.
User Testing + Quality Assurance
The work doesn't stop at launch date! We host user testing sessions each sprint with our interactive prototypes to ensure the product not only looks good, but behaves how the user would expect as well. We are in it for the long run and we always keep the doors open with our clients for any questions that may arise after the deadline has surpassed.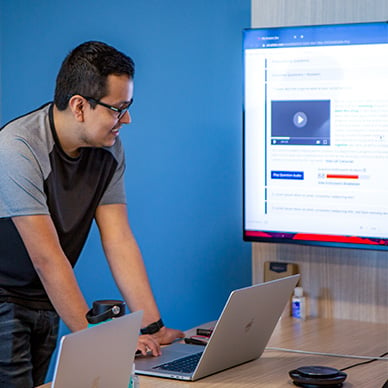 HarQen – Recruitment Application Journey + UI Revamp
Featured Case Study
A highly accurate and predictive intelligence technology for recruiters to analyze potential candidates needed a highly intuitive interface and user-flow to match. The nvisia creative team worked to deliver a product that would look and flow seamlessly.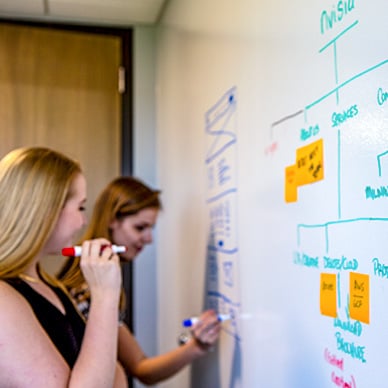 Why choose nvisia?
Our value
Industry Experience: our creative + UX team has 20+ years combined experience with improving user interfaces on products and websites. We know our stuff because we have seen it all!
Mentorship: with the nvisia approach, we not only improve your digital interfaces and user experience, we also help to guide your users on the 'how' and the 'why' behind the changes we make to keep everybody informed each step of the journey.
Award-Winning Team: our creative team's U-X-pertise has led them to gaining a few awards along the way (100+ to be precise!)
Step 1. UX Research
We evaluate current user experiences, identify pain points, build out personas, and define opportunities to create a more efficient workflow for your users
Step 2. Information Architecture
In response to research, we ensure long-term success by structuring information important to users in a way that feels natural. This architecture informs content strategy, interface design, and interaction design by outlining a logical, sustainable way of organizing information in a manner that is intuitive.
Step 3. UI Design
With thoughtful design choices informed by the information architecture and research, we engineer the experience and flow of a product with high-fidelity mockups. The need to dedicate energy to learning a new product is negated because the product itself is designed to function within the realm of what feels intuitive to the user.
Step 4. Front-End Development
We weave information structure, design, and functionality together in an intentional manner to develop prototypes and ultimately an end-product that achieves client goals while addressing all user needs.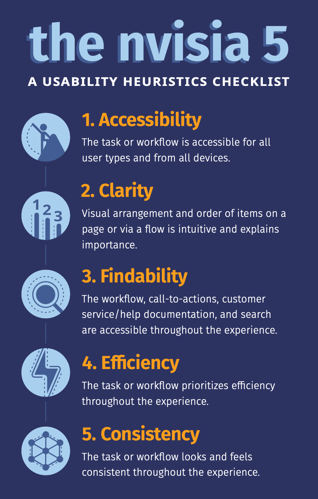 The nvisia 5 - A usability audit for better testing
Read our latest blog post on how to QA your user experience.
Our creative team has defined five aspects of usability that we consider necessary facets of the user experience for any project, that we call "The nvisia Five."
To learn more about how we developed this and how we can conduct a usability audit of your company's product – check out the blog post.