Engaging leaders in technology, exclusively.
An exclusive, member-driven community of local Technology Leaders brought together to solve critical leadership and technology challenges.
ELITE provides the platform for Technology Leaders to:
Network and connect with other like-minded executives
Collaborate and gain new perspectives on different challenges and priorities we are all facing.
Access trusted peer expertise
Provide thought leadership – through several different events in which you can participate, attend or lead.
Our mission is to foster critical technology-related discussions that will ultimately
drive impact within the vibrant technology community.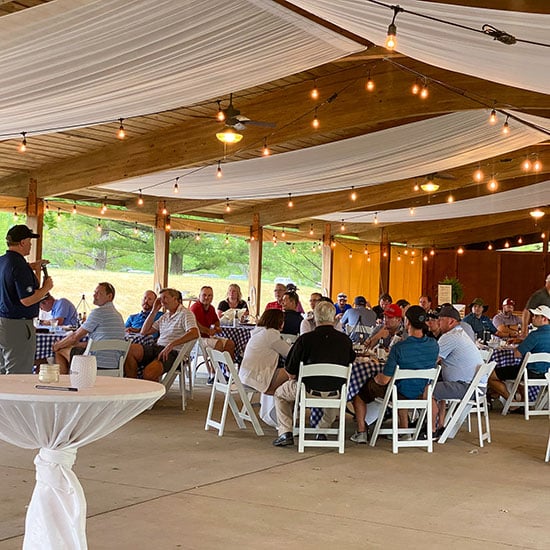 WHY WAS ELITE CREATED?
Driven by members, for members.
While nvisia staple events are great opportunities for tech leaders to gather occasionally, learn, and see familiar faces, we noticed a gap in the tech community: there wasn't a place for technology executives and leaders to meet regularly to stay engaged with another.
ELITE, short for Engaging Leaders In Technology Exclusively, provides a foundation for continuous dialogue, so leaders can gather to discuss strategies, struggles, and solutions openly -- plus enjoy some food, golf, and merriment along the way.
The ELITE dinner was a real treat! It was the opportunity to network with peers -- getting to know them socially and professionally. Thank you to nvisia for providing the opportunity to connect with leaders with similar interests and challenges. It was invaluable.
Membership Benefits
As an ELITE member, you'll be able to:

Learn about potential career opportunities.

Connect and network personally and professionally with other tech leaders in the community

Lead a meeting and share your ideas on tech-focused topics

Share advice and solve challenges with like-minded IT leaders in the Midwest

Be connected to the pulse of technology happenings in Chicago, Milwaukee, and Madison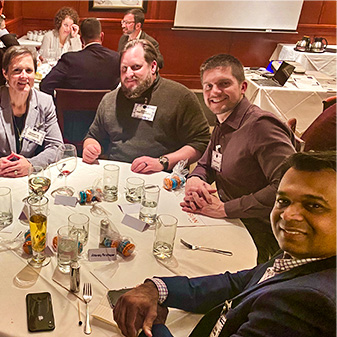 ELITE Events
What You Can Expect
Every ELITE happening centers around exchanging perspectives, garnering insights, and fostering a thought leadership community. Members gain unique exposure to other executive-level IT leaders and are able to support each other in resolving their most pressing challenges.
Events occur monthly and range from book clubs and roundtable discussions, to lecture-style presentations with open forums to facilitate a candid discussion. You'll leave an ELITE event feeling empowered with strategies shared by fellow colleagues.