Recording available. Live broadcast date: 4.6.2020
Audience members will learn the what, why and how of adopting cloud-native DevOps.
This session examines cloud native practices, their promise and the cultural realities of integrating them into an enterprise setting. We'll share a recommended crawl, walk and run adoption approach for navigating the adoption journey. Finally, we will focus on the DevOps pipeline through the user stories from application development, platform/DevOps and technical operations.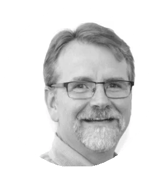 Your Speaker: Mark Panthofer, NVISIA's VP of DevOps and Cloud Platforms
Intended audience: IT leaders