NVISIA is honored to be a 2016 Milwaukee's Best and Brightest Companies To Work For® Winner.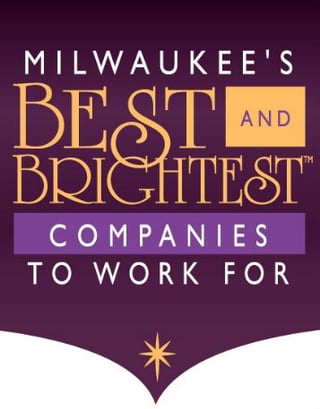 Congratulations to our Milwaukee office for being recognized as one of the most influential, trend-setting companies in the region. The award gala will be held on February 12th, 2016 at the Wisconsin Club in Milwaukee, WI.
ABOUT THE BEST AND BRIGHTEST COMPANIES TO WORK FOR®:
The Best and Brightest Companies to Work For® competition identifies and honors organizations that display a commitment to excellence in their human resource practices and employee enrichment. Organizations are assessed based on categories such as communication, work-life balance, employee education, diversity, recognition, retention and more.
Milwaukee's 2016 Best and Brightest Companies to Work For®

", a program of the National Association for Business Resources, is presented annually in several markets: Detroit, Chicago, Atlanta, San Francisco, Milwaukee, Houston, Grand Rapids and Nationally. The Milwaukee 2016 winners can be viewed here: http://101bestandbrightest.com/events/milwaukees-best-and-brightest-companies-to-work-for/winners/.