Kids in foster care face more uncertainty on any given day than most of us can imagine in a lifetime. We applaud SaintA's 167 years of service to the Milwaukee community and show our support for this year's Toy Drive to make the 2016 holiday brighter for kids who deserve it.
Members of NVISIA's Milwaukee team donate toys to help the kids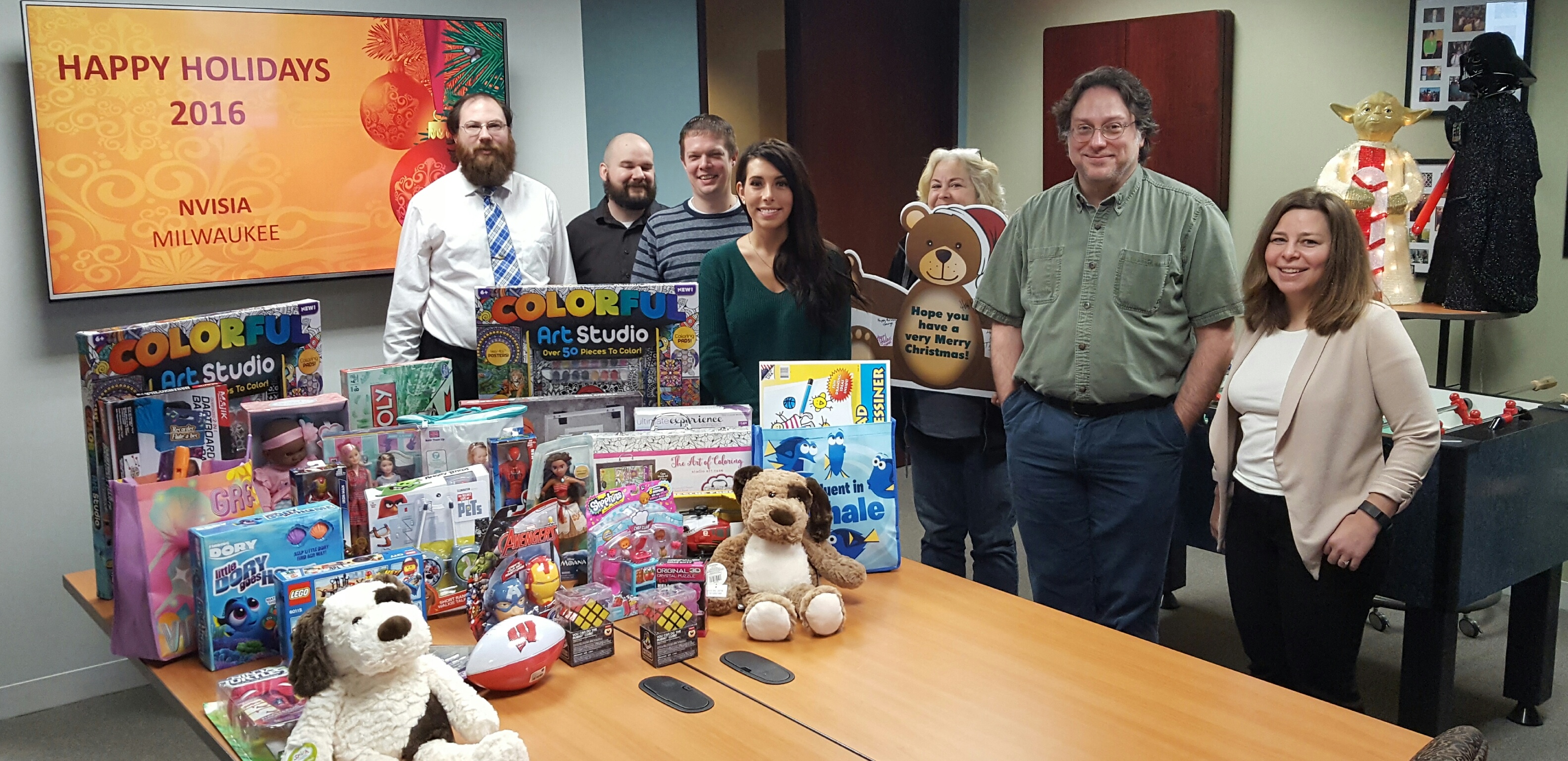 SaintA has been supporting Children in the Milwaukee community for 167 years!