NVISIA is proud to formally announce the promotion of two of it's most senior consultants, Jim LoVerde and Dan "Danch" Christopherson to the role of NVISIA Fellows. Both Jim and Danch have made significant contributions as hands-on software architects, bringing some of the most challenging enterprise software to life for NVISIA's largest clients.
Key Facts:
NVISIA established this role to allow Jim and Danch to engage beyond their daily contributions within their current projects and expand their guidance to the rest of the NVISIA consulting staff and spanning multiple clients.
Jim LoVerde – Jim has been with NVISIA as a software architect, technical lead and project manager designing and developing software applications for nearly 20 years. His extensive experience with enterprise integration including technologies such as J2EE, enterprise data stores, mainframe integration, security and end user applications have enabled Jim to deliver numerous enterprise solutions to industries including insurance, finance, telecommunications, and government services.
Dan "Danch" Christopherson – Danch has been architecting, developing and deploying business solutions for more than 20 years with most of his time focused in the enterprise Java space. With Danch's technical leadership in software architecture, project management and enterprise and data integration, he has delivered core business solutions to the insurance, manufacturing, finance, telecommunications and government business sectors.
Supporting Quotes:
Shaun Lovick, president, NVISIA said, "We appreciate Danch's and Jim's dedication to ensuring that NVISIA's clients are always moving in the right direction with their core technology platforms. We are excited about the impact this role will have on the career growth of our entire consulting staff as well as improving our ability to share valuable experience with a larger group of our clients."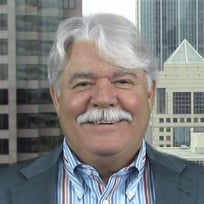 Bruce Kannry, founder and CEO, NVISIA said, "Jim and Danch have done a great job of providing a practical and sustainable vision for our clients. With 36 years of combined NVISIA experience, they have become go-to software architects and earned a strong reputation as hands-on problem solvers. We look forward to their continuing contributions as trusted advisors to NVISIA's clients. We believe this move will reinforce our collegial, client focused culture and promote the collaborative problem solving style of our consultants."