LASTING CONNECTIONS THROUGH COLLABORATION
Technology is your organization's engine for success. Beyond creating the critical framework to accelerate operational excellence, technology offers the potential to create competitive differentiation. Innovation is a strategic imperative. How well does your organization leverage technology currently in place to maximize value while maintaining the flexibility necessary to take advantage of today's rapidly expanding technology capabilities and benefits?
CREATIVE TECHNOLOGY SOLUTIONS
NVISIA is a software development partner with a 25-year history of applying creative technology solutions to address business challenges. Creating lasting connections through collaboration, NVISIA partners with clients to ensure their ability to stay out in front of business demands with pragmatic and adaptive technology.
UNLOCKING VALUE
NVISIA's custom solutions help clients unlock strategic and operational value from existing technology investments and improve both existing technology effectiveness and efficiency. NVISIA assessments and blueprints deliver verified, actionable plans for successful software innovation that connects people, process and technology.
With a reputation for excellence, NVISIA:
Provides small teams of practitioners to rapidly deliver highly integrated solutions
Mentors client teams from day one to assure long-term ownership resides with client teams
Maximizes the use of existing technology investments
Provides innovation team leadership to drive the build-measure-learn process
INTEGRATED DELIVERY MODEL
NVISIA integrates a full menu of capabilities with deep technological expertise to deliver innovative solutions for healthcare, insurance, financial services, manufacturing and government service industries. Cross-platform services help clients assess needs, develop applications and strategically plan to achieve efficient, effective technology advancements across the enterprise.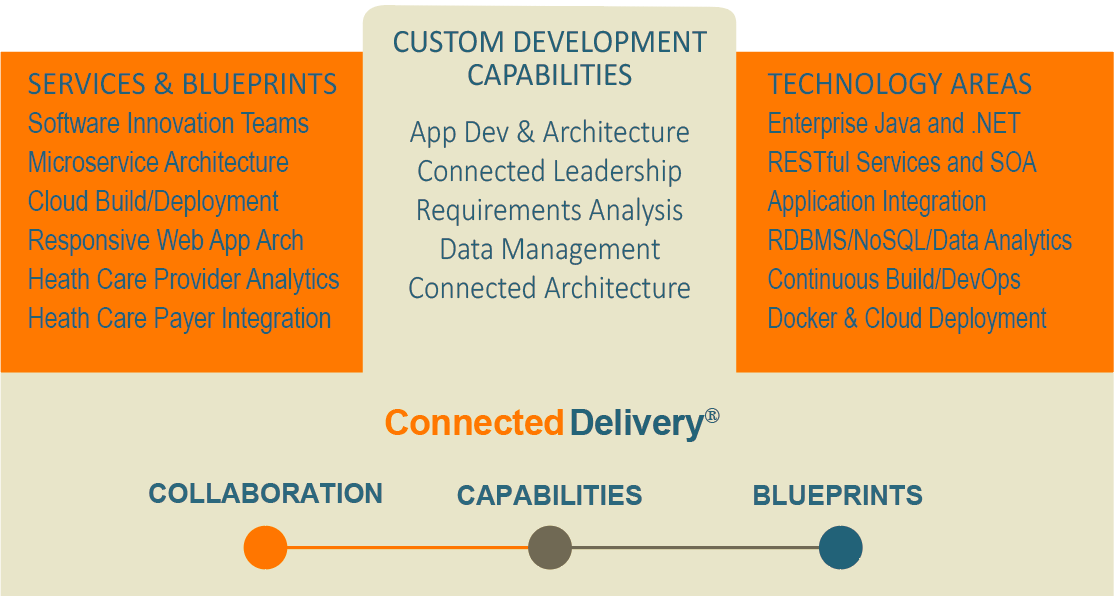 WORKING WITH NVISIA
Bottom line, you want rapid delivery of critical software that works in concert with existing business process, systems and data. Software innovation requires collaboration, craftsmanship and engineering, but we also add creativity, skill and a deep understanding of emerging technologies to deliver a solid solution fast.
NVISIA'sConnectedDelivery® services are a proven pattern for connecting systems and data with business objectives, and quickly delivering a business-aligned solution. It's the roadmap for building your highly-integrated software platforms where we combine our 25 years of expertise with the agility of a start-up. As a result, you get accelerated delivery of important software, with leading technologies, and a high degree of integration with existing code, systems and infrastructure.
TRANSFORM SOFTWARE PLATFORMS AND PEOPLE WHO BUILD THEM
With our collaborative execution model, we embed our experts with your team for joint accountability, knowledge sharing and accelerated delivery.
The result is hands on, highly-productive mentoring and transfer of ownership from your development partner to your lower cost staffing, in house or offshore resources.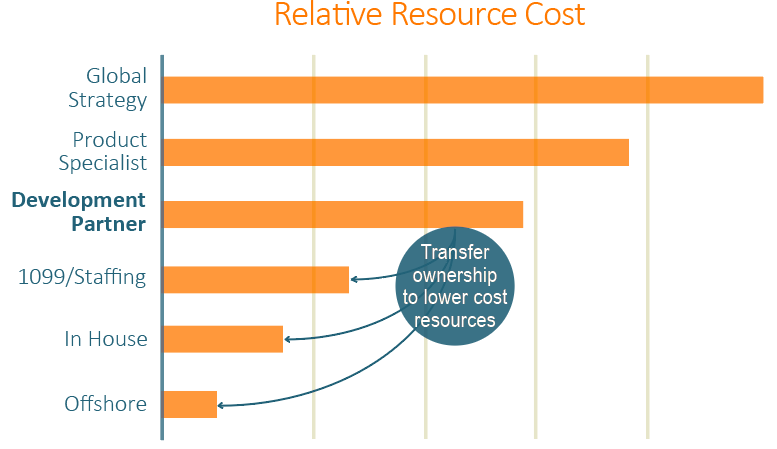 UNLEASHING CORE SYSTEMS WITH NEW TECHNOLOGY
NVISIA specializes in using emerging technology to connect core business systems in innovative ways. Here, innovation flows freely while the integrity of your core business systems are preserved.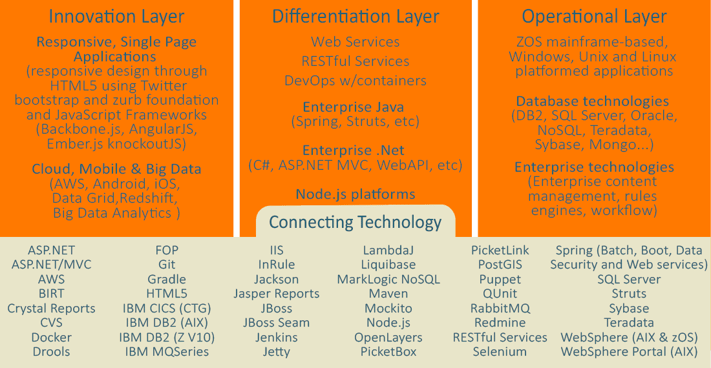 JOIN US IN OUR CHICAGO AND MILWAUKEE TECHNOLOGY CENTERS
NVISIA offers Technology Centers in both our Chicago and Milwaukee offices. These locations offer innovative teams spaces with 100Mb Internet connections with Aruba's campus grade WIFI to support team collaboration and seamless cloud development.
NVISIA Software Product Innovation Teams